Transforming Assessment With AI-Powered Essay Scoring
IntelliMetric® delivers accurate, consistent, and reliable scores for writing prompts for K-12 school districts, for higher education, for personnel testing, and as an API for software.
IntelliMetric® Is The Gold Standard In AI Scoring Of Written Prompts
Trusted by educational institutions for surpassing human expert scoring, IntelliMetric® is the go-to essay scoring platform for colleges and universities. IntelliMetric® also aids in hiring by identifying candidates with excellent communication skills. As an assessment API, it enhances software products and increases product value. Unlock its potential today.
Proven Capabilities Across Markets
Whether you're a hiring manager, school district administrator, or higher education administrator, IntelliMetric® can help you meet your organization's goals. Click below to learn how it works for your industry.
Powerful Features
IntelliMetric® delivers relevant scores and expert feedback tailored to writers' capabilities. IntelliMetric® scores prompts of varying lengths, providing invaluable insights for both testing and writing improvement. Don't settle for less; unleash the power of IntelliMetric® for scoring excellence.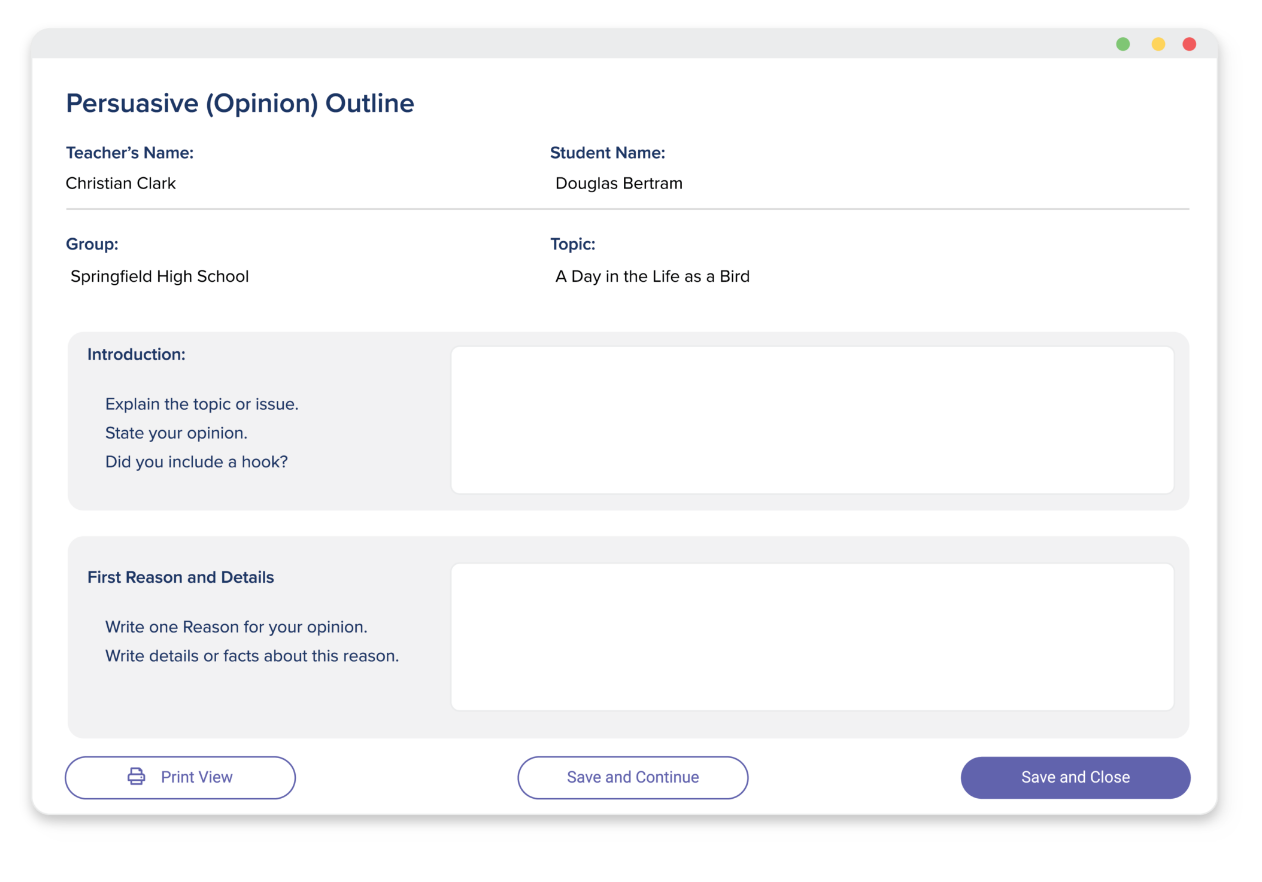 IntelliMetric® scores writing instantly to help organizations save time and money evaluating writing with the same level of accuracy and consistency as expert human scorers.
IntelliMetric® can be used to either test writing skills or improve instruction by providing detailed and accurate feedback according to a rubric.
IntelliMetric® gives teachers and business professionals the bandwidth to focus on other more impactful job duties by scoring writing prompts that would otherwise take countless hours each day.
Using Legitimacy detection, IntelliMetric® ensures all writing is original without any plagiarism - and doesn't contain any messages that diverge from the assigned writing prompt.
Case Studies and Testimonials
Below are use cases and testimonials from customers who used IntelliMetric® to reach their goals by automating the process of analyzing and grading written responses. These users found IntelliMetric® to be a vital tool in providing instant feedback and scoring written responses.
Santa Ana School Disctrict

Through the use of IntelliMetric®, the Santa Ana school district was able to evaluate student writing and their students were able to use the instantaneous feedback to drastically improve their writing. The majority of teachers found IntelliMetric to benefit their classrooms as an instructional tool and found that students were more motivated to write.
Santa Ana School District
I have worked with Vantage Learning's MY Access Automated Essay Scoring product both as a teacher and as a secondary ELA Curriculum specialist for grades 6-12.  As a teacher, I immediately saw the benefits of the program. My students were more motivated to write because they knew that they would receive immediate feedback upon completion and submission of their essays.  I also taught my students how to use the "My Tutor" and "My Editor" feedback in order to revise their essays. In the past, I felt like Sisyphus pushing a boulder up the hill, but with MY Access that heavy weight was lifted and my students were revising using specific feedback from My Access and consequently their writing drastically improved. When it comes to giving instantaneous feedback, MY Access performed more efficiently than myself.  
More than 350 research studies conducted both in-house and by third-party experts have determined that IntelliMetric® has levels of consistency, accuracy and reliability that meet, and more often exceed, those of human expert scorers. After performing the practice DWA within SAUSD, I surveyed our English teachers and asked them about their recent experience with MY Access. Of the 85 teachers that responded to the survey, 82% of the teachers felt that their students' experience with MY Access was either fair, good or very good. Similarly, 75% of the teachers thought the accuracy of the scoring was fair, good, or very good. Lastly, 77% of the teachers surveyed said that they would like to use MY Access in their classrooms as an instructional tool.  
Many of the teachers' responses to the MY Access survey included a call for a plagiarism detector. At the time, we had not opted for the addition of Cite Smart, the onboard plagiarism detector for MY Access This year, however, we will be using it and teachers across the district are excited to have this much needed tool available. 
As a teacher and as an ELA curriculum specialist, I know of no other writing tool available to teachers that is more helpful than MY Access. When I tell teachers that we will be using MY Access for instruction and not just benchmarking this year, the most common reply I receive is "Oh great! That means that I can teach a lot more writing!" Think about it - if a secondary teacher has 175 students (35 students in 5 periods) and the teacher takes 10 minutes to provide feedback on each student's paper, then it would take the teacher 29 hours (1,750 minutes) to give effective feedback to his/her students. MY Access is a writing teacher's best friend! 
Secondary Language Arts Curriculum Specialist 
Santa Ana Unified School District
Arkansas State University

"In 2018, our students performed poorly in style and mechanics. Other forms of intervention have not proven successful. We piloted IntelliWriter and IntelliMetric and produced great results. The University leadership has since implemented a full-scale rollout across all campuses" - Dr. Melodie Philhours, Arkansas State University
The United Nations

The United Nations utilizes IntelliMetric® via the Adaptera Platform for real-time evaluation of personnel writing assessments, offering a cost-effective solution to ensure communication skills in the workforce.
The United Nations
The United Nations, Department of Homeland Security and the world's largest online retail store all access IntelliMetric® for immediate scoring of personnel writing assessments scored by IntelliMetric® using the Adaptera Platform.  In a world where clear concise communication is essential in the workforce using IntelliMetric® to score writing assessments provides immediate, cost-effective evaluation of your employee skills.
IntelliMetric® Offers Multilingual Scoring & Support
Score written responses in your native language with IntelliMetric! The automated scoring platform offers instant feedback and scoring in several languages to provide more accuracy and consistency than human scoring wherever you're located. Accessible any time or place for educational or professional needs, IntelliMetric® is the perfect solution to your scoring requirements.

Contact Us
IntelliMetric® welcomes your comments and questions. Please fill in the information below and a representative will be in contact with you shortly.